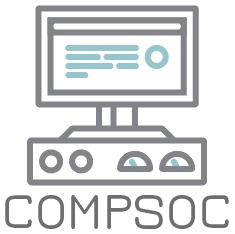 Sign up to CompSoc to be kept in the loop about what's going on!
We'll send you roughly emails once a week (and very occasionally more frequently) to keep you informed about CompSoc's activities, recruitment opportunities from companies and anything else that we think might be of interest to you.

We'll never share your personal data with companies and we'll only share opportunities from companies that we think will be of interest to our members.
start